Yesterday I was talking about giving your wardrobe a pick-me-up.
Today, I'm talking about adding some serious SASS.
This strappy crop top is an adorable statement piece, and would go super well with the high-low skirt from yesterday! Have you been looking for a beginner-friendly cropped top sewing pattern? This tutorial will show you how to sew a crop top from scratch!
Let's jump right in!
This free crop top sewing pattern was made from a cut of Quilter's Cotton fabric from Joann. The quilter's cotton goes on sale all the time, and I think I bought this fabric for something like $3/yard when it was on sale. Can't beat that price!
The crop top sewing pattern measurements for a size Medium are pictured below. I recommend leaving a one inch seam allowance all around since we will be folding the seams over twice to prevent fraying.
(You can buy the printable PDF for this pattern in my Etsy shop! It contains more detail than this blog post alone, and by purchasing the pattern, you are helping to support my blog – thank you! <3 )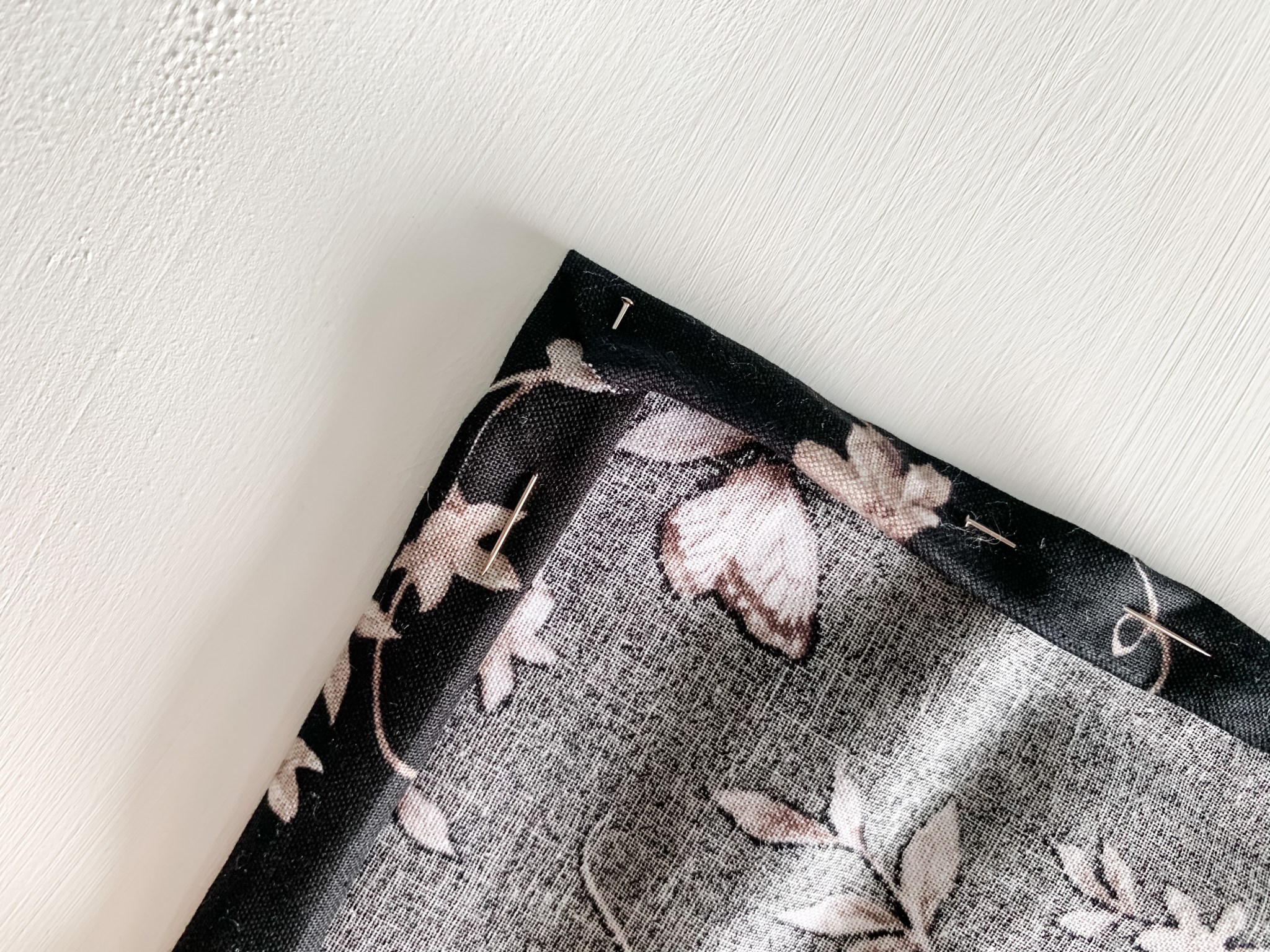 For the loops that the straps will be woven through, you will create something similar to bias tape. Cut out a piece of fabric that is 18 inches by 2 inches. The fabric does not actually need to be cut along the bias for this part, but you'll fold it in twice the same way as you would if you were making bias tape. 
Once you've sewn the 18 inch piece in half (like bias tape), cut it into 3-inch pieces. You'll use these pieces to weave the straps through and achieve the wrap crop top pattern style.
Make sure the loops on each side are symmetrical with the other side
The straps are made from two reallyyyy long pieces of fabric, made the same way as the straps! Make two 2-yard lengths of "bias tape" and sew them down (again, doesn't actually need to be cut along the bias, but I'm currently lacking a better word to describe it!)
I use the Singer Fashion Mate sewing machine, and it is awesome.
Sew all along the perimeter, attaching each loop and strap as you go. I went back over the loops & straps an extra time just to really secure them in place.
Weave the straps through the loops, and try it on for size!
Once you're wearing your DIY crop top and the straps are tightened, you can adjust the length of the straps. I shortened mine about 6 inches and tied knots on the end to prevent fraying.
When you're wearing the top, you may notice some slight bunching in between the loops. To combat this, you can gather the fabric in between each loop and sew it down along the hem.
Drop me a comment below if you tried this pattern or have any questions. Thanks for reading!
xoxo,
Jess
Crop Top Sewing Pattern Free
Free Crop Top Sewing Pattern
Check out my other post about  this pattern, fashioned into a linen crop top! This halter crop top pattern has seriously become one of my summer staples, and I've made it in so many colors. It looks great paired with the high-low skirt pattern. Another quick & easy sewing tutorial for you to follow along with is my camisole sewing pattern. Check them out!
Bonus points if you like to knit… check out the same exact style as a knit crop top pattern here!
Post Tags: crop top pattern free, crop top sewing pattern free, how to make a crop top